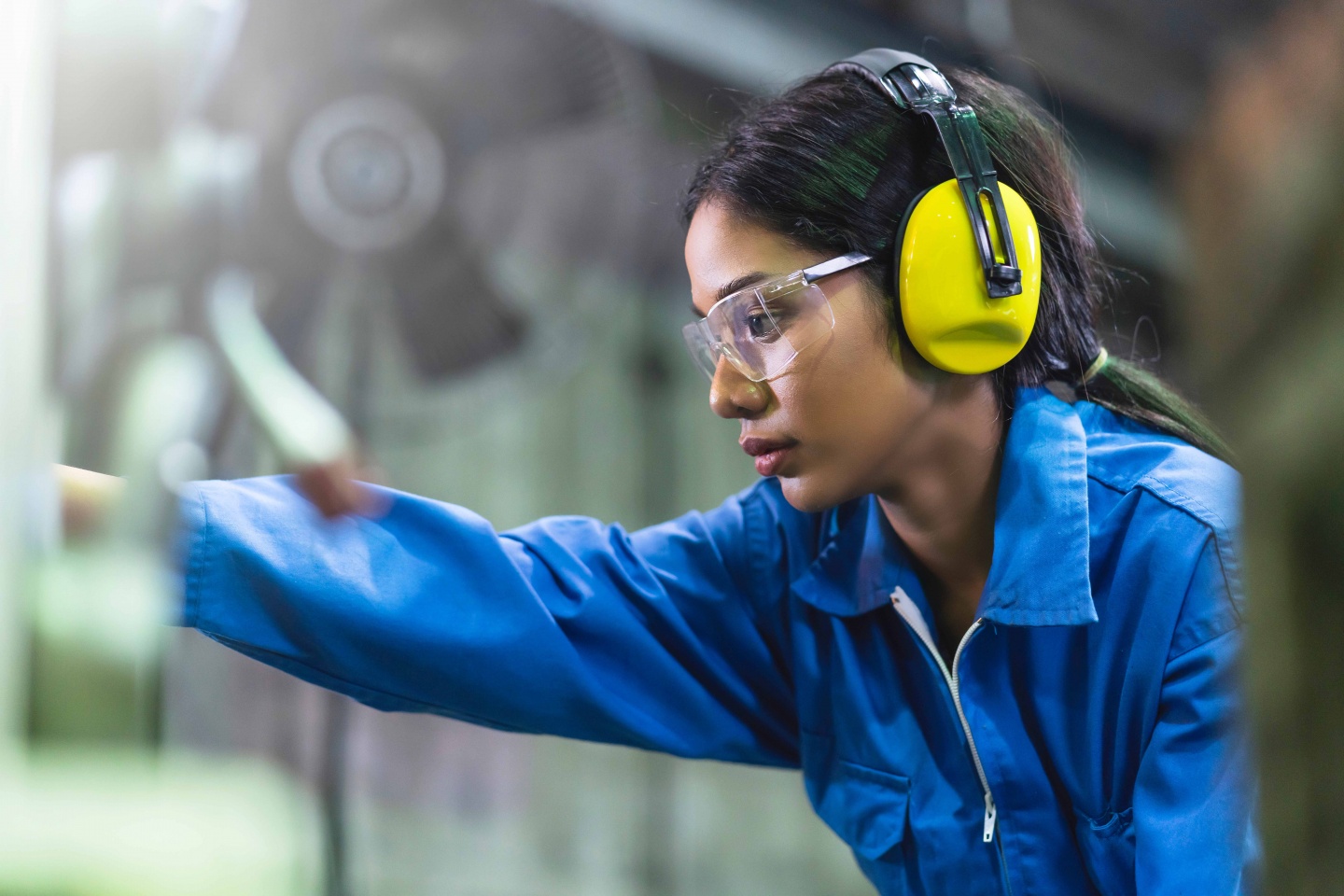 28 April, 2023 Gender based division of labour, sexual biological differences, employment patterns, social roles and social structures mean that women and men are exposed to different risks at work, and also exposed in different ways. These differences need to be identified and acknowledged, OHS policies should be gender-responsive to ensure workplaces that are safe for all workers.
The TUC's guide for trade union activists on Gender in occupational safety and health illustrates that occupational health and safety often treats men and women as if they were the same. Less attention is given to the health and safety needs of women.
Traditional emphasis of health and safety, and related research, have been on risk prevention in visibly dangerous work largely carried out by men in sectors like construction and mining, where inadequate risk control can lead to fatalities. As a result, women's occupational injuries and illnesses, like work-related stress or musculoskeletal disorders have been largely ignored, under-diagnosed, under-reported and under-compensated.
Across the world, work equipment, tools and personal protective equipment (PPE), have been traditionally designed for the male body size and shape. Moreover, as explained by the ILO, the design of most PPE is based on the sizes and characteristics of male populations from certain countries in Europe, Canada and the United States. As a result, not only women, but also many men experience problems finding suitable and comfortable PPE because they do not conform to this standard male worker model.
Gender inequality both inside and outside the workplace can affect women's occupational safety and health and there are important links between wider discrimination issues and health. According to the ILO, in general, women are more exposed than men to psychosocial risks that can cause work-related stress, burnout, violence, discrimination and harassment.
The extra responsibilities that women face as paid workers and unpaid carers for their families make that women's stress levels remain high after work. Not acknowledging gender differences may mean that apparently neutral policies impact differently on women and men and reinforce existing inequalities. OSH is a core aspect of promoting gender equality.
"We need a gender-responsive approach, based on the analysis of sex and gender disaggregated data, that acknowledges and makes visible differences between male and female workers, identifies their differing risks and propose control measures so that effective solutions are provided for everyone,"
says Glen Mpufane, IndustriALL OSH director.
ILO Convention 190 on violence and harassment in the world of work is a, calling on employers to conduct gender responsive risk assessment, taking into account gender stereotypes, multiple and intersecting forms of discrimination, and unequal gender-based power relations.
Consultation with women workers and the women health and safety representatives in health and safety committees are key for the development of gender responsive OHS.
Guidelines on out gender-responsive risk assessment on violence and harassment
https://www.industriall-union.org/safety-for-all-the-need-for-gender-responsive-ohs