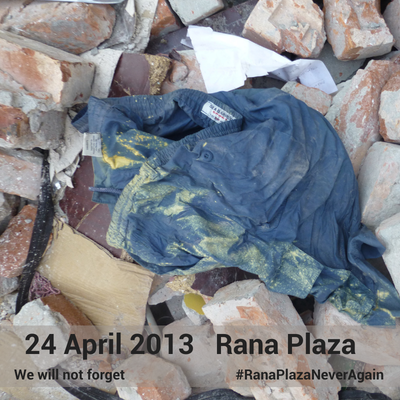 PRESS RELEASE – Clean Clothes Campaign info@cleanclothes.org
Seven years ago, on 24 April 2013, at least 1,134 workers died in the garment industry's deadliest factory incident in history. While we commemorate this crisis, workers' lives are again at risk. The COVID-19 pandemic crisis sweeping through the garment industry and across the world is undermining the ongoing worker struggles for social protection, living wages, freedom to organise, and safe factories in Bangladesh.
COVID-19 pandemic threatens hard fought labour achievements since Rana Plaza.  
See the detailed statement with quotes from worker representatives and Clean Clothes Campaign live-blog giving updates on how the Covid-19 pandemic is affecting garment workers.
Clean Clothes Campaign website.